Customer Relationship Management
Request a Product
CRM stands for "Customer Relationship Management" and is a software system that helps business owners easily track all communications and nurture relationships with their leads and clients.
Why CRM matters to your business?
Request a Product
CRM maximizes the chances of cross-selling and up-selling of products or services by interacting with the customers on a regular basis in order to understand their wants, needs and the patterns of purchase so that offers can be made to them accordingly
What does a CRM system do?
Request a Product
A customer relationship management (CRM) solution helps you find new customers, win their business, and keep them happy by organising customer and prospect information in a way that helps you build stronger relationships with them and grow your business faster.
Who is CRM for?
Request a Product
A CRM system gives everyone — from sales, customer service, business development, recruiting, marketing, or any other line of business — a better way to manage the external interactions and relationships that drive success
Basic Features of CRM solution
Pipeline Management
Workflow automation is used for designing and implementing business processes that provide a positive customer experience and enhance operational efficiency. Workflow automation is widely used in CRM software to automate repetitive tasks, such as updating or closing a case.
Sales Automation
CRM solutions let you choose which features to include in your package, and some also allow you to customize basic areas, such as with the abilities to add contact fields, choose which data to show on your dashboard and create custom reports. You can also customize with extensions, plugins and other add-ons to expand your software's capabilities.
Integrations
CRM software is a great way to track employee activity and performance. Choose software that gives employees their own accounts where they can individually track their hours, tasks, meetings, sales numbers, goals and other items.
Built-in Calling
CRM analytics, also known as customer analytics, offer insight into customer data. This data is important because it can help you make better decisions about the types of products, services, marketing and overall communications you distribute to your customers.
CRM, Development Customer Relationship Management
The blueprint of developcrms software is to create Customer Notes, Dashboards & Broadcasting, Lead Authority, Campaign M anagement, Email Tracking, Social Media Administration, Mobile Variant, Deals & Assignment. The applications handled by CRM software for the purpose of customer co-operation, ancillarry business info, customer notes. CRM is a brief form of Customer Relationship Management. To run a successful business CRM Software plays an important role, as it generates revenue & easy for handling business.
Optimized For Fast Loading Speed.
Potter is a very lightweight theme and it's super fast in loading as well. It is built for speed and fully optimized for performance.We do have great results for Potter on the major website performance monitoring tools.
No third party CSS or JS
WordPress standard code
Open source, Developed with GitHub
OUR MAIN ADDRESS
Royallogics Services Pvt Ltd.
#1590, 2nd Floor, Sector 45-B, Chandigarh, India
PHONE NUMBER
+91-76968-92549
EMAIL ADDRESS
royallogics2006@gmail.com
Depicter cache hit.
CRM Solution Development Services
We provide a complete range of CRM development services, including –
End-to-end CRM Application Developmet
With expertise in custom software development, we can create a feature-rich CRM application for your organization. Our team has experience in building CRM applications for BPOs and corporates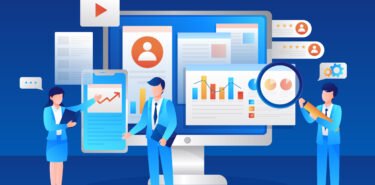 Open source CRM Solution Development
Based on your requirements, we can identify the best open source solution for you and then configure and customize it for your needs. Our team has expertise in creating many CRM solutions using opensource CRM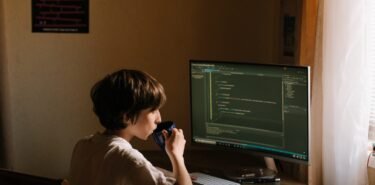 CRM Solution Customization
If you have already implemented a CRM solution and want to customize it for your company's specific needs, we can help. Our technical know-how covering multiple operating systems with customized.